Call for RV extended stay sites 501-767-7946 
Starting July 2020 our guest will enjoy fiber-optic wifi
We will be the only RV facility with fiber-optic technology in this area
>See our Deposit policy below<
We do interviews and thorough background checks with
all extended stay applicants. 
*Monthly rates sites 1-31-41&42 base rate
 "2 people "30 amp. $525.00
50 amp. 2 people $550.00
Monthly sites 32-38 (near lake sites)
30amp & 50amp add $25.00
*

If you use an additional 20 amp plug above your designated  30 or 50 amp plug-in our box we add $25 to your monthly rate.
*monthly each person over the first two people (regardless of age) adds $75.00 a month for each person over the first two.
Monthly RV sites 32-38 add $25.00 to the above rate per month. 
            We do not supply picnic tables to our monthly RV sites.    
free wi/fi & 20 channels HD TV 
We are suspending our tenting until further notice starting June 15, 2020
Call for details and reservations 1-501-767-7946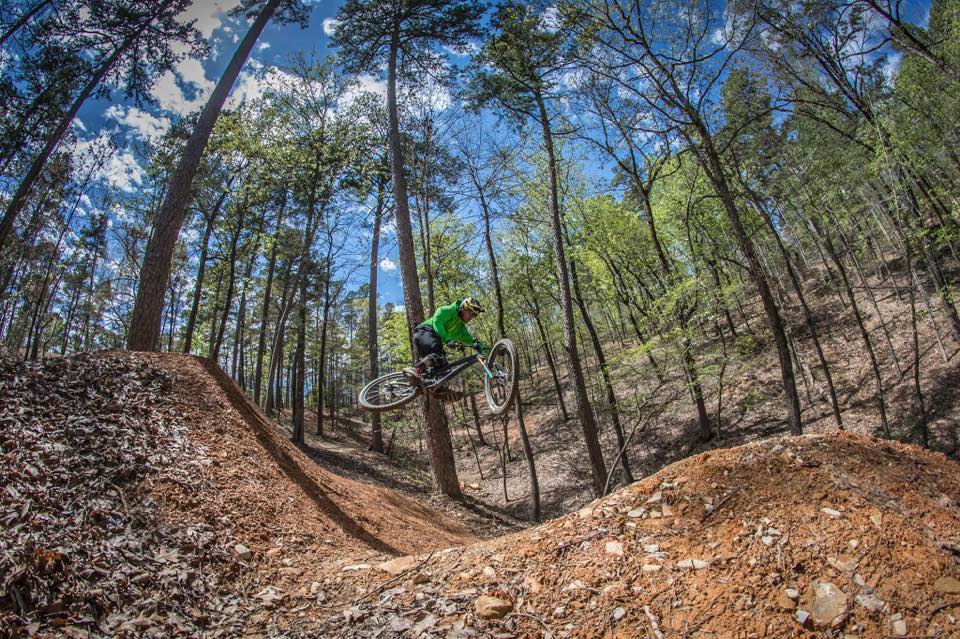 Park Rules 
Your rent includes water, electricity, sewer, and wireless Internet.

If you use an additional 20 amp plug-in our box, we add $25 to your rent

Please pay on time, or we evict. Site service/utility rental is for one month period only. 

In Hot Springs, water use determines our sewer charges which add significant $$$$ to our operating cost. Water leaks, even drips, can be costly. Please check for indoor and outdoor water leaks. It would be best if you insulated your hose in winter months.

Ask about washing RV or Cars (no using water for pools or child play without permission). Ask about any extra water usage?

Your monthly agreement is for two (2) people only. You must inform the office if you are going to have long-term guests. Up-charge of $75.00 for ea. person over the first two (regardless of age).

Quiet Hours are from 10 P.M. till 7 A.M. except on holidays at 11 P.M. -7 A.M. Please be considerate of your neighbor.

Your children (16 years of age and younger) and any guest visiting children must have supervision. This means an adult present with children at all times. 

No children under the age of 16 will be allowed to operate a motorized vehicle at any time.

No large animals such as Doberman, Rottweiler, or Pit Bulls. This is for the safety of all campers and other animals. Report any guest animals to the office for rules, please. Your pet is your responsibility. All animals must be leashed walked and picked up after. No pets leashed or kenneled outside unless you are with them at all times. Pets must not bark to the distraction of your neighbor. If your dog's barking can be heard by your neighbor, please find a way to get it stopped. Some dogs only bark when left alone. We will inform you if this is the case with your dog.

You will be allowed to keep a boat and trailer on your site at no extra charge. Your other vehicles must be kept on your site. Please do not infringe on your neighbor's RV site or the driveways. If you or your guest block and adjoining RV site and we cannot get a camper in, we will have the car boat or truck towed at the owner of the vehicles expense. If boats or trailers do not fit your site, we will rent you storage space.

Your RV site must be kept free of non-camping items. No construction equipment TOYS or non-camping CLUTTER.

Your RV and vehicles must be in good repair. No add on window A/C s factory equipment only.  Any power plugs in addition to your 30 or 50 amp plug used may be charged for.

Not responsible for accidents or in RV Water damages 

DO NOT FEED THE GEESE OR DUCKS. NO LOOSE BIRD FEEDERS. SORRY SEED FALLS TO THE GROUND AND GEESE COME TO EAT THAT SEED. 
I, the undersigned, have read & agree to abide by the rules.
Phone #___________________ Site #_____ ____________________________________
Date Signature & Phone_________________________________